ジャズやエレクトロニカ、R&Bをシームレスに取り入れながらソウルフルな歌声を聴かせるカリフォルニア在住のヴォーカリスト・マルチミュージシャン、エキ・ショラ。医師でもある彼女は医療/音楽の仕事のために定期的に来日、最新作は日本で制作している。

アーティスト
Eki'Shola's music is "Half-time electronic soul for the mind" - Resident Advisor. Featured on PBS, NPR Tiny Desk Contest, KQED and Best of the Bay Editors' Pick, Eki'Shola's music transcends genre, as she seamlessly draws from jazz, electronica, and soul music to create a sonic landscape all her own. A vocalist, multi-instrumentalist, and board-certified internal medicine and lifestyle medicine physician, Eki'Shola uses her music as a conduit for healing.

"Soulful voice of Eki Shola swirls around playful drum machines and catchy bass hooks" Rebecca Gaskell, BBC Radio 3.

Born in London to Jamaican parents, Eki'Shola was raised in a musical family. She emigrated to the U.S. in '87 and later as a pre-med student at Cornell, she performed in the jazz ensemble under the direction of Dr. Karlton Hester. In 2016, fueled by grief, she was inspired to release her debut album, Final Beginning. Subsequently, after a traumatic escape from the Sonoma County October 2017 wildfires, Eki'Shola was further moved to focus more on her music and she composed Pieces, a trilogy, each album portraying a particular stage of reflection and healing.

"I can't really convey how magical this music is… It's an amazing fusion of electronics, hip-hop, jazz, & ethnic rhythms with deep soul." Tom McCarter, KZSU Stanford.

ASCAP Plus winner and recently selected "23 people to watch in 2023" by the Press Democrat, Eki'Shola has shared the stage with Dr. Donald Byrd, Steve Turre and more and and has opened for various artists including Habib Koité, Bebel Gilberto, DakhaBrakha, Georgia Anne Muldrow, Lucky Otis, Sammy J and Kitaro. Eki'Shola completed her Essential Virtual Tour in 2021, performing and giving talks across the world. Furthermore, inspired by observing the need for amplifying the voices of underrepresented creatives, Eki'Shola was moved to create and launch Unmute Magazine, a digital publication by and mainly for BIPOC artists. The five-time NorBay Music awardee was recently selected to participate in an artist residency at OBRAS foundation, Portugal and currently has been recording her 5th solo album, かえる, in Japan with drummer Hidenori Tsugita, Mongolian Morin Khuur musician, Tatsuya Okabayashi, and shamisen musician, Uma Ebina, to be released this year.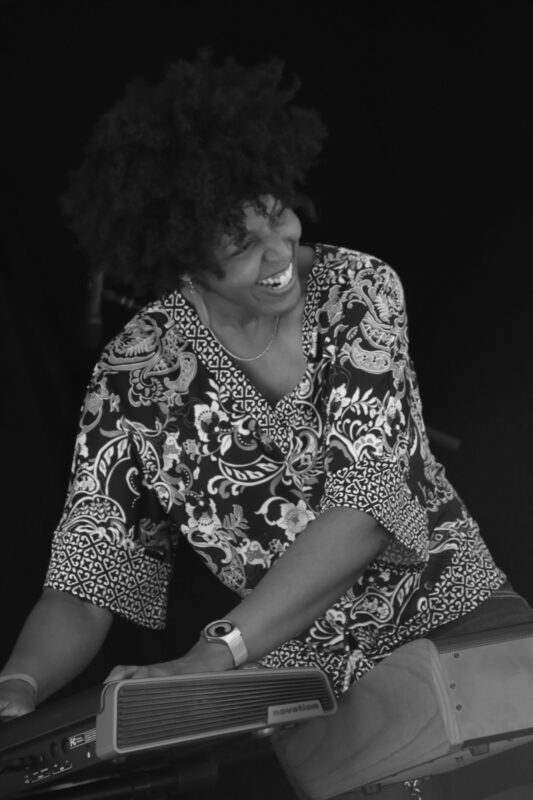 タイムテーブル