2023.05.03 wed
19:00 ー 21:45
SANDRA NKAKÉ (TRIO [ELLES])
KYOTO JAZZ SEXTET
feat. TAKEO MORIYAMA
Kyoto Concert Hall Ensemble Hall Murata (Small Hall)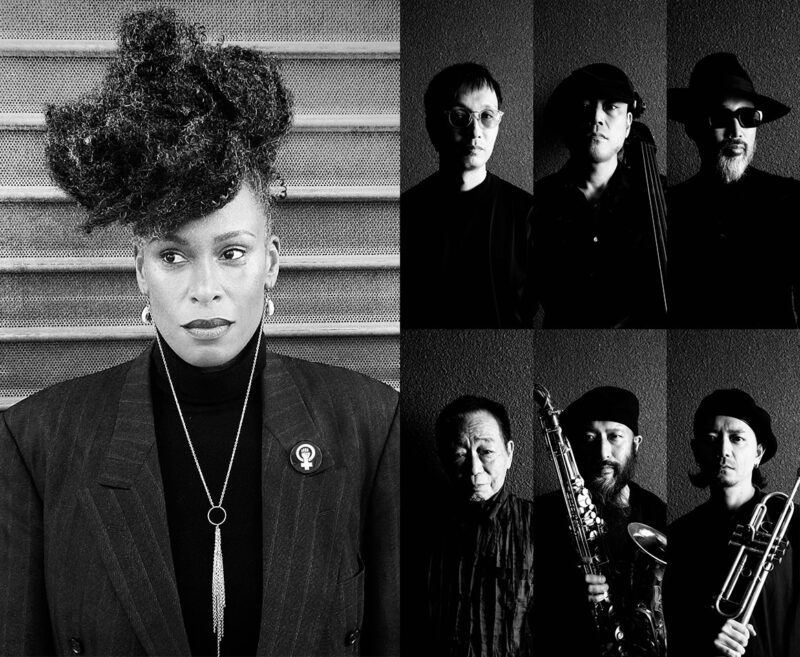 Soul music icon Sandra Nkaké brings her distinctive French-Cameroon vibe with her international trio to Kyoto. Formed by DJ and music selector Shuya Okino, Kyoto Jazz Sextet plays with jazz legend Takeo Moriyama.

アーティスト
Born in Yaoundé, Cameroon in 1973. At the age of 12, she moved to France. Nkaké was passionate about music from an early age, particularly Prince whom she discovered as a teenager.
In 2008, Nkaké released her debut album "Mansaadi", supporting the record with over 200 concerts around the world, including tours in Africa and Brazil. She recorded a tribute to Donny Hathaway on Stéphane Belmondo's 2011 album "Ever After". This album was released on Jazz Village record label. Nkaké's expressive voice made her a staple on the French soul scene. She received the Frank Ténot prize at the Victoires du Jazz ceremony in July 2012. In September 2017, she released her third album "Tangerine Moon Wishes", which she considered her most personal record.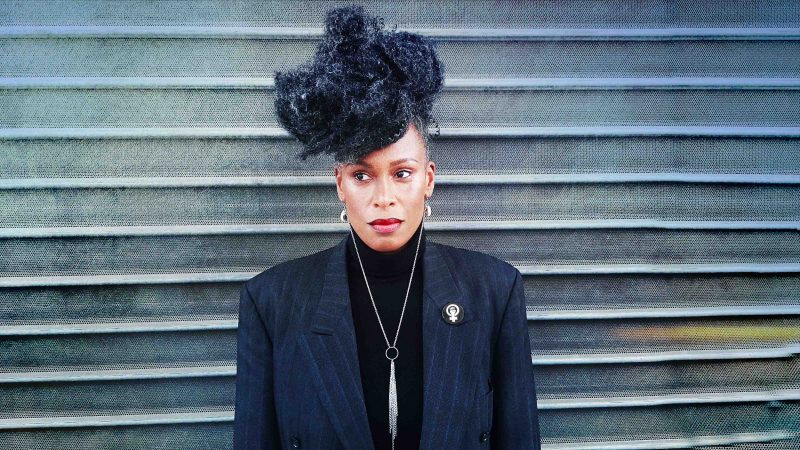 Members: Shuya Okino (se/mc), Yusuke Hirato (p), Katsuto Koizumi P (b), Shinpei Ruike (tp), Takeshi Kurihara (sax)
Shuya Okino of Kyoto Jazz Massive, a DJ and composer, started this project with complete live performance and analog recording to express contemporary jazz. He made his debut in 2015 with the cover album "MISSION" on the Blue Note label. In 2015, he performed live for the first time at the opening party of KYOTOGRAPHIE Kyoto International Photography Festival, and collaborated with Francis Wol#, who captured Blue Note legends in his exhibition, using his album as the music for the venue. In the same year, after performing at Billboard Live Tokyo and Osaka, he appeared at Tokyo Jazz featuring Naruyoshi Kikuchi, Shun Ishiwaka, and Richard Spaven. In June 2017, he released his second album "UNITY," recorded entirely with original music, from Blue Note.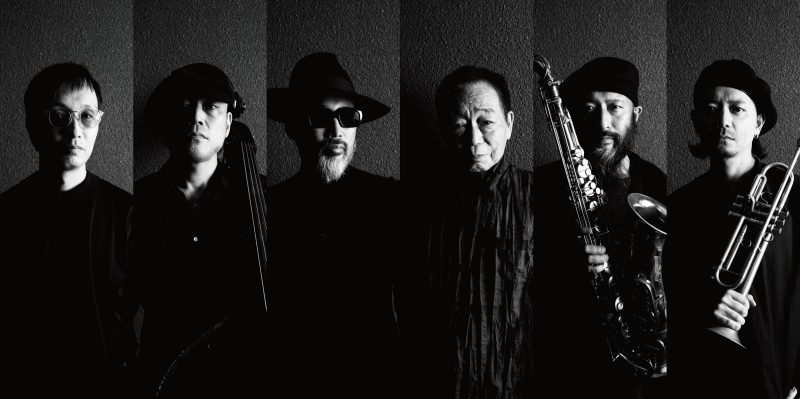 会場
Kyoto Concert Hall Ensemble Hall Murata (Small Hall)
The Ensemble Hall Murata is designed to provide optimal acoustics for performances. Encompassed by an interior design that evokes a most unique atmosphere – stellar constellations on the ceiling, and lines of light that point to magnetic north. The Ensemble Hall Murata is specially created for close encounters with music.
Address

1-26 Shimogamo Hangi-cho, sakyo-ku, KyotoOpen in Google Maps
Access

5 minutes walk from Kitayama station (exit 1 or 3) Karasuma-line, Kyoto municipal subway.