Celebrated singer-songwriter hailing from the Brazilian Northeast, Chico César, is making his long-awaited return to Japan after 26 years. He continues to convey strong messages to society through his intellectual poetry and lyrics. An influential figure for Brazil's up-and-coming artists, with talents like Bianca Gismonti drawing from Chico César's poems to create their own works.

アーティスト
Originally from the northeast of Brazil, Chico César, born 1964, is a multifaceted musician, a bard of universality who makes all the rhythms of the world his own. A former journalist, author of several collections of poetry, he fashions lyrics that deploy his talents in the service of his struggles for culture (he was secretary of cultural of his native state, la Paraíba, for several years), the environment and oppressed minorities, especially Amerindians and blacks, victims of a racism with which César is personally all too familiar.

This needs to be kept in mind, even if one doesn't necessarily understand the lyrics of his songs. But the fighter is first and foremost a great artist, fabulous song-writer, singer, producer and live performer. So, on your desert island, make sure you have all his discography with you, because when it comes to Chico César, nothing can be thrown away.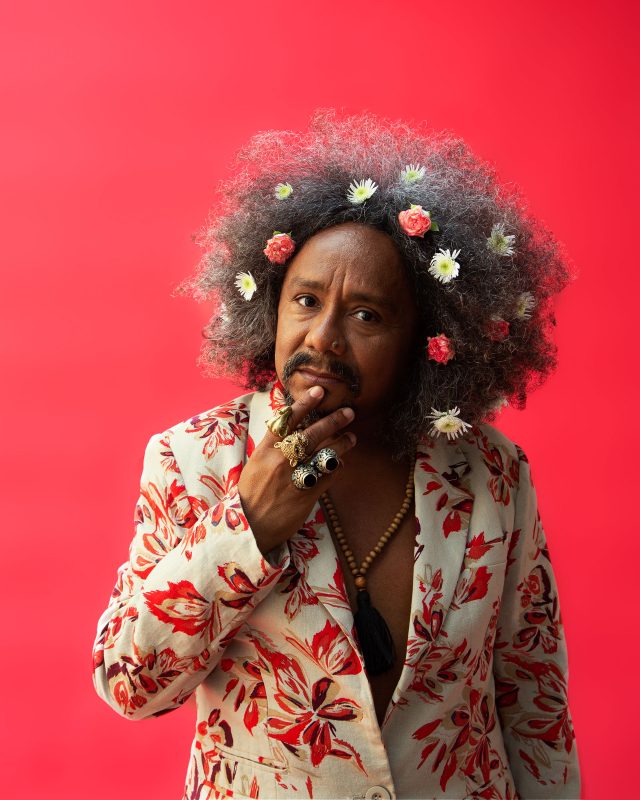 タイムテーブル