04.15sat―05.14sun
10:00–19:00
Visible "An die Freude"
White Hands Chorus NIPPON × Mariko Tagashira
Hachiku-an (Former Kawasaki Residence)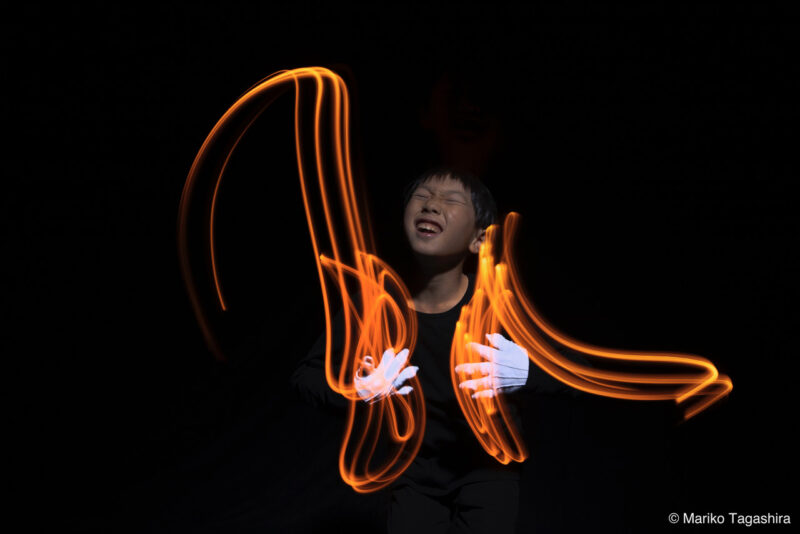 This unique photo exhibition visualizes music through the movements of sign language interpreted by deaf performers of the White Hands Chorus NIPPON.
The children of the White Hands Chorus NIPPON translated the lyrics of Schiller's "Ode to Joy" into sign language and performed with the highly acclaimed Bach Collegium Japan on December 21st, 2021 at the Tokyo Metropolitan Theatre.
Artist Mariko Tagashira took photographs of the members of the White Hands Chorus NIPPON wearing white gloves with LED lights in fingertips, in a dark room. The traces of the light shown in photographs demonstrate the dynamism of the 9th Symphony performed through sign-language.
This original collaboration of music, photography, and sign language expresses the dynamic musicality of Schiller and Beethoven, the meaning of poetry, and the richness of sign language itself. Please enjoy the "visible music" that condenses "language" and "time".

アーティスト
The White Hands Chorus NIPPON
The White Hands Chorus is an inclusive choir started in 1995 in Venezuela, the home of "El Sistema." In Japan, the chorus was founded in 2017 by the El Sistema Connect and is sponsored by the Tokyo Metropolitan Theatre. The group is composed by two parts: a gestural one that sings with sign-language-based corporal expression and a vocal group that sings in the chorus. More than half of the members are deaf, hard of hearing, visually impaired, developmentally disabled or using wheelchairs. The rehearsals are conducted by professional musicians and actors such as Erika Colon, a soprano singer, and Tetsuya Izaki, the founder of the Deaf Theater Company in Japan. There are approximately 100 participants from Tokyo, Kyoto and Okinawa. In 2021, they performed the most beloved Beethoven's Symphony No.9 together with Bach Collegium Japan in Tokyo, with much acclaim.
Photographer. Born in Onomichi, Hiroshima. Her career started in 2005 with major works for Japan Post, Suntory and universities, along with commissions for portraits of politicians, artists and business executives. She finds inspiration in people's energy facing difficulties. Her artwork projects the energy of fighting spirit. "Visible An die Freude" was awarded"SDGs Iwasa Artistic Prize" in October, 2022 by Iwasa Foundation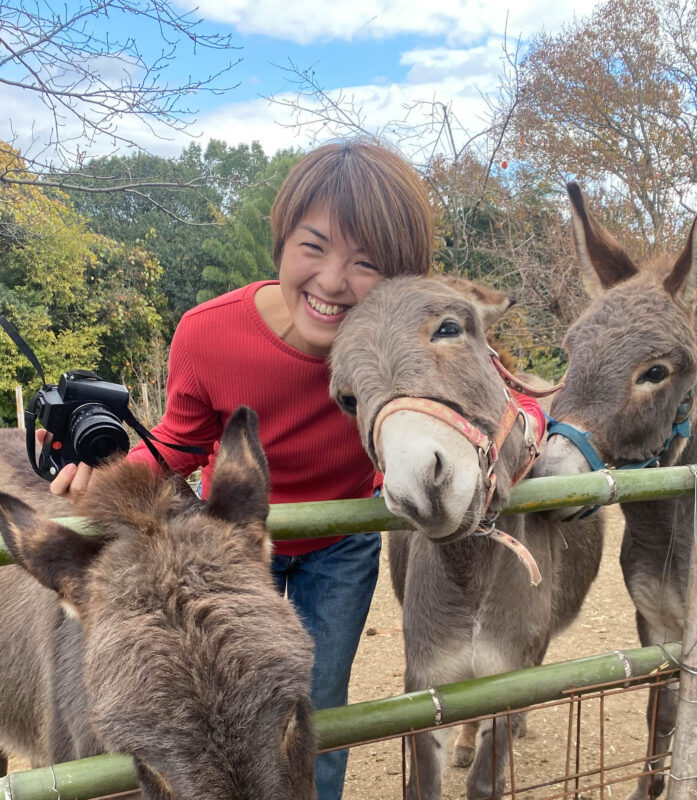 会場
Hachiku-an (Former Kawasaki Residence)
Address

340 Sanjyo-cho Nakagyo-ku, KyotoOpen in Google Maps
Access

Subway Karasuma or Tozai Lines ""Karasuma Oike"" station, 5 min on foot from Exit 6
Subway Karasuma Line ""Shijo"" station or Hankyu ""Karasuma"" station, 8 min on foot from Exit 22 or 24