2023.05.13 sat
15:00 ー 16:30
18:00 ー 19:30
BALLAKÉ SISSOKO

,

VINCENT SEGAL

&

PIERS FACCINI

Shosei-en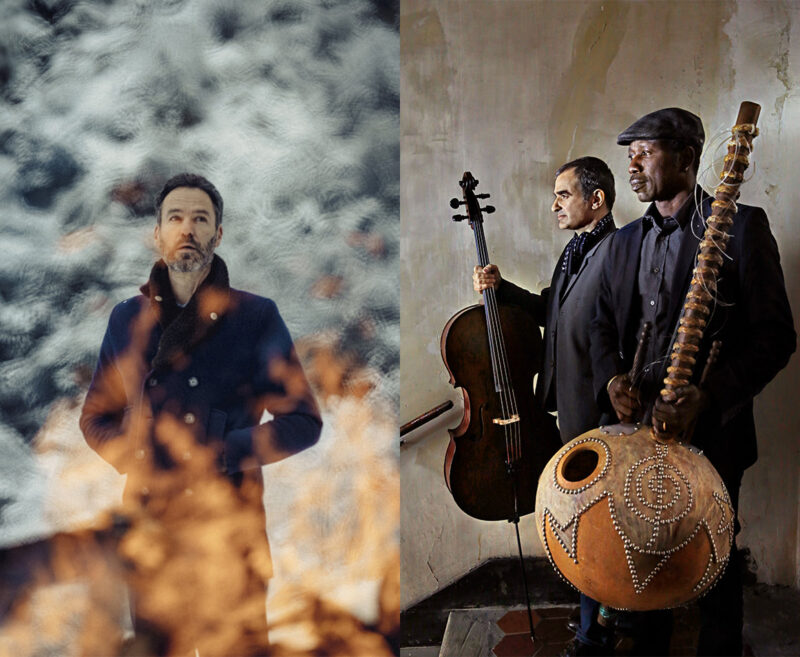 Unified for KYOTOPHONIE, the trio performs together in Kyoto for the first time! This unique program alternates trio songs, duets, and solo moments. A superb opportunity to see these artists on the same stage in a precious building overlooking the gardens of Shosei-en.

アーティスト
Ballaké Sissoko & Vincent Segal
This is a story of friendship and music. In 2009, the kora player Ballaké Sissoko and the cellist Vincent Segal decided to make an album that would capture the musical conversations they had been weaving together over the years.
With over 200 concerts, from Europe to China and the US to Brasil, this beautiful music has graced prestigious concert halls such as the Théâtre de la Ville in Paris, the Barbican in London, the Fundação Gulbenkian in Lisbon and the Konzerthaus in Vienna. Two souls, united by a sense of freedom and momentum that seem to melt and find echoes of Manding, Baroque, Brazilian and Gypsy in each other. This freedom is the sound of two musicians who are masters of their own instrument, artistry and tradition, who are able to transcend all that to concentrate on every breath, every sound, their own dialogue and to put all their attention onto the beauty of the moment.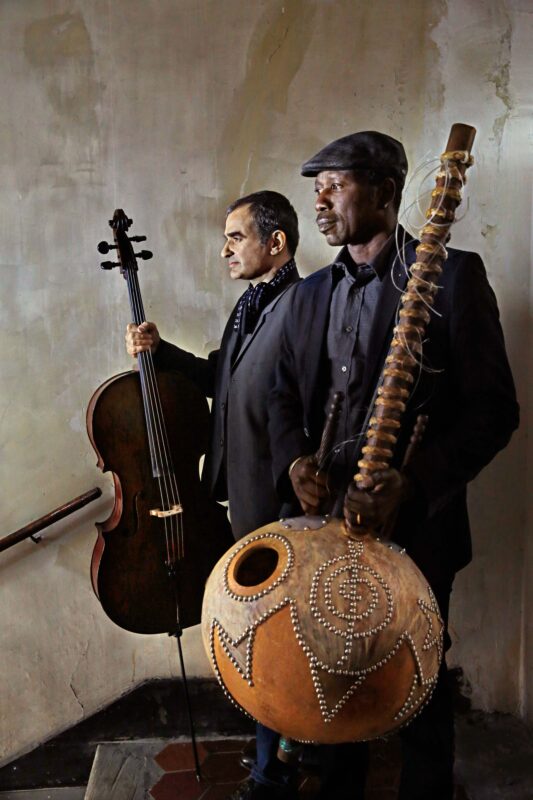 Over the years, Faccini, has often made of his songwriting, a passion for pursuing the kind of cross-cultural dialogues that have long been heard on Mediterranean shores throughout the centuries, bridging southern Europe with the Near East and Africa.
His songs act as an eulogy filled with regrets and somber sorrow that begs to be addressed or redressed, but with notes of hope, it blossoms within us a brimming emotion born of the internal monologues of our own lives, our own reflections. The cyclical, Folk-like, call and response forms in these songs calls then to us, to those with voice. Asks us, what are we going to do with the rest of our time in the world, what are we going to do with the rest of the world? The theme returns, shifting in musical shape, the questions remain, unanswered, rhetorical.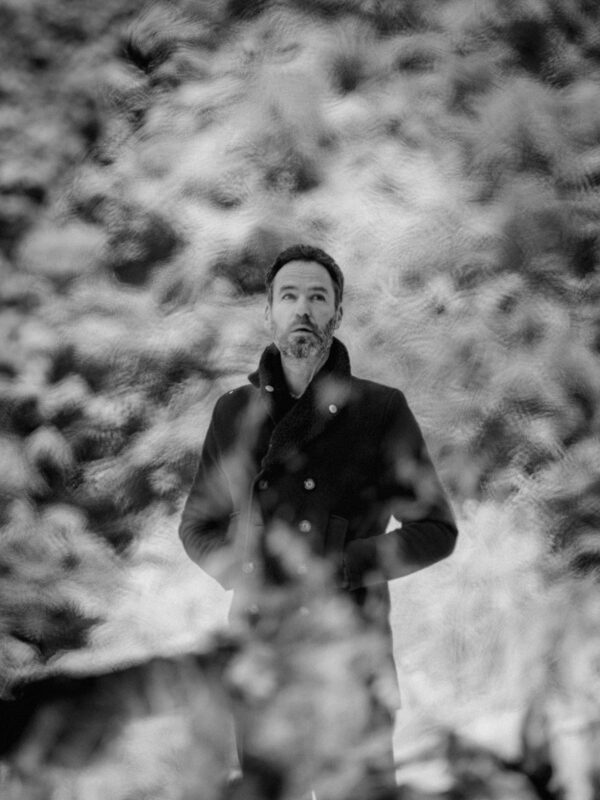 会場
Shosei-en
Shoseien is a traditional Japanese strolling garden affiliated with its much larger neighbor to the west, Higashi Honganji Temple; both are part of the Shinshu Otani-ha sect of Jodo Shinshu Buddhism. As the place where acquaintances of the head abbott and where central figures from the Edo government were invited for receptions, Shosei-en enchanted many people. It houses an outstanding Japanese garden whose thirteen scenic highlights and other features pass on Edo period scenery to the current day.
Address

Higashitamamizu-cho, Shimogyo-ku, KyotoOpen in Google Maps
Access

JR "Kyoto" station, 10 min on foot
Subway Karasuma Line "Gojo" station, 7 min on foot
City bus "Karasuma Nanajo" bus stop, 5 min on foot