Meet maika and Mirai Matsumoto, a brother-and-sister acoustic sound unit rooted in 'Catherina's Forest,' their home base, where they craft a diverse range of ancient musical instruments, including pipes, strings, and percussion, while planting trees and venturing into the mountains. Their music, grounded in nature, humanity, life, music, and art, is a blend of traditional jazz, ancient music, and folk, offering a pureness that will bring tears to your eyes. Join them for an enchanting quartet performance on the forest stage with Naoya Wada and Tsuyoshi Maeda.
maika: Vocal / Fiddle
Mirai Matsumoto : Vocal / Guitar etc...
Support guest
Naoya Wada: Base, Gittern, Whistle
Tsuyoshi Maeda: Taiko (Japanese drum)

アーティスト
Formed in 2004, this brother-and-sister acoustic sound unit is led by maika (vocal / fiddle) and Mirai Matsumoto, who is also a maker of ancient musical instruments. Since its formation, they have been based in Yamakamachi, Oita Prefecture, and has continued to express music from a small place, making sounds that come from a life rooted in craftsmanship and earth, and creating trad, old music and folk, which are their musical roots, with free arrangements and styles. The duo has released four albums after an international tour of 20 shows in New Zealand in 2007. Their self-produced albums have been long sellers in the indie scene, and they have also produced music for films. They have also performed with many musicians and have organised the 'sing bird concert', a music festival in the Katerina Forest, which they design the forest focusing on the fusion of the natural environment and people, music, art and life for 14 years. Their activities have attracted many and they have become a core transmittor of expression from the region.
They also produce video works with photographer Rinko Kawauchi.
In 2019, they released 'Kanata' under the name of baobab+haruka nakamura.
They toured Scotland in May 2022.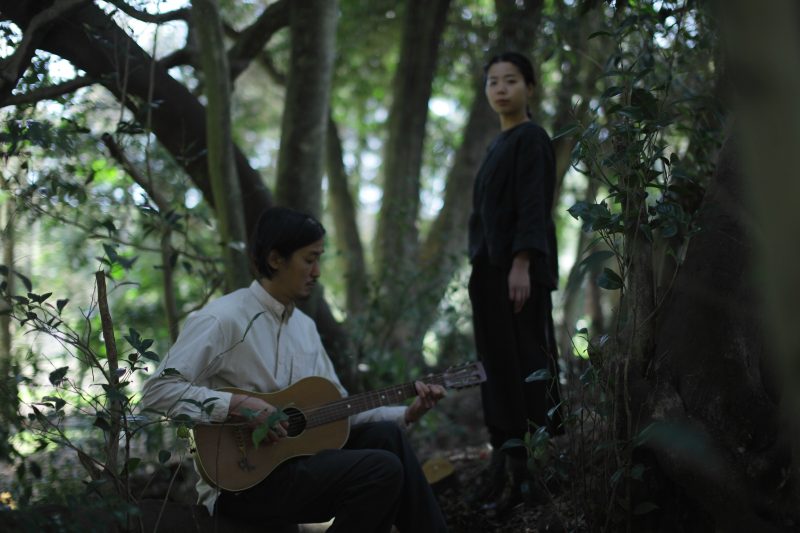 1991年鹿児島生まれ。主な楽器はベースであるが、ギタリストの父の影響により幼少期の頃から様々な楽器に触れる。
高校卒業後、渡英。アフリカのミュージシャン達との活動を中心に様々なバンドに属し、フランスツアーやフェスティバルギグを多数経験。
帰国後、鹿児島県で活動中に出会ったbaobab、カテリーナの森の空気感に感銘を受け、2020年大分県山香町に移住。現在はカテリーナ古楽器研究所にて出会った古楽、古楽器の制作や音に触れながら、baobabのサポートとして国内外で活動している。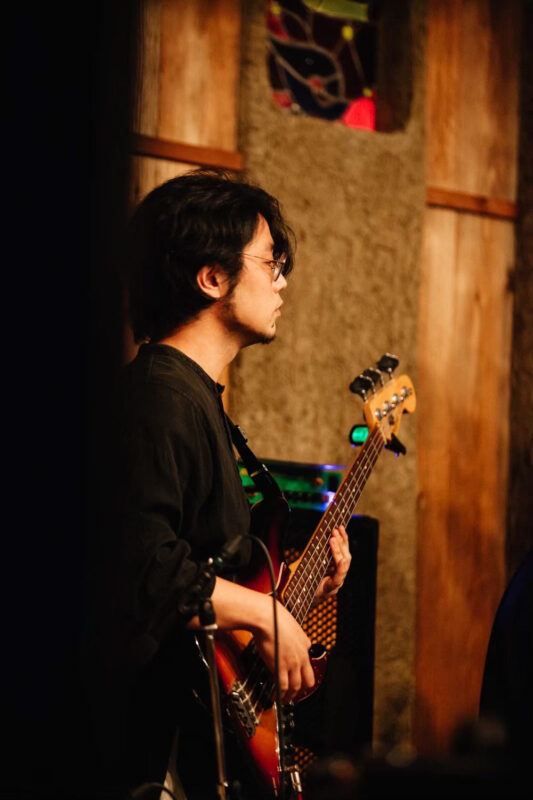 阪神淡路大震災の復興活動の一環で幼少期より和太鼓に親しみ、2008年より「太鼓芸能集団鼓童」入座。
約10年間在籍し年間100公演を超える国内外のツアーに参加。
鼓童在籍中は太鼓演奏、唄、笛、鳴り物、踊りを担当。
その他、作曲や舞台演出もこなし「佐渡国際芸術祭アースセレブレーション」、鼓童における全国の「学校公演」、特別演出公演「若い夏」など、多数の舞台演出を手掛ける。
また歌舞伎俳優で人間国宝の坂東玉三郎と「アマテラス」「幽玄」で共演。
国内ではその他にもヴァイオリニストの川井郁子や、演歌歌手の坂本冬美、アーティストのAI(アイ)、音楽家/映像作家の高木正勝や初音ミクなど、その他にも多数の国内外のアーティストとの共演実績がある。
2017年に鼓童独立後、現在はソリストとしてこれまでの経験を活かし独自の音楽性、演奏表現を追求している。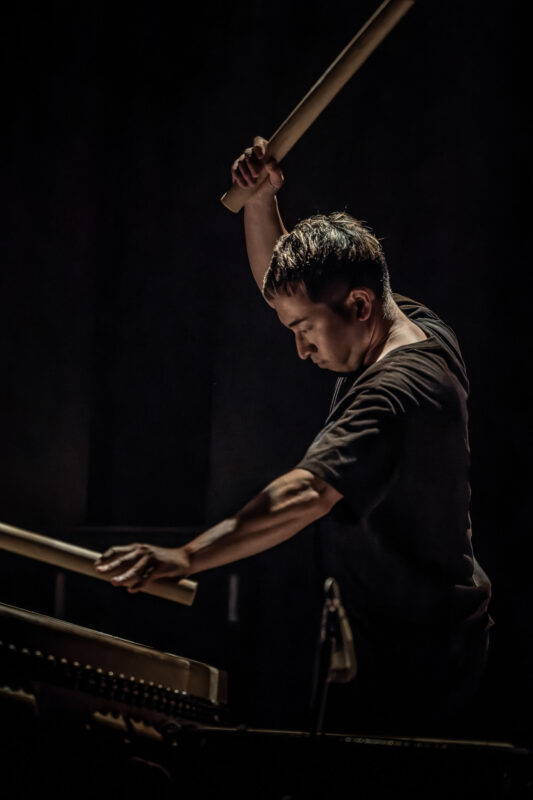 タイムテーブル